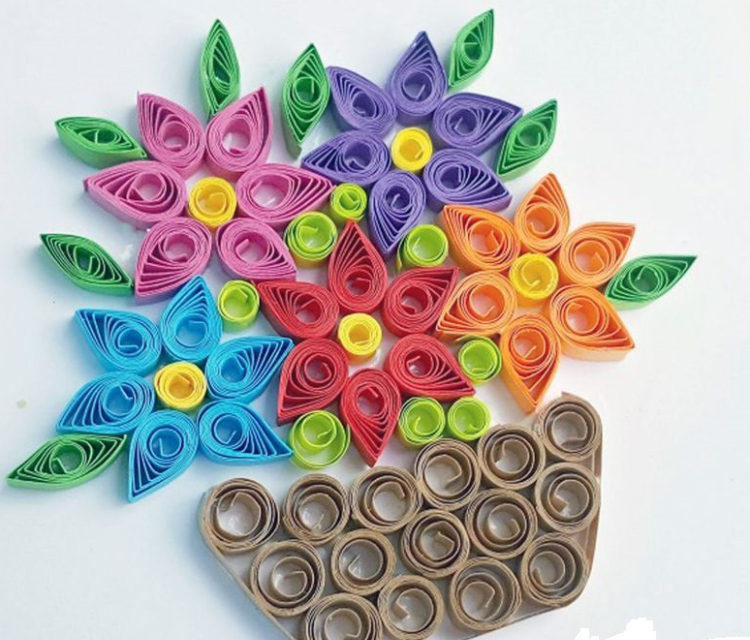 Unique and amazing Craft Quilling projects using paper showcases a much tougher outlook when in reality it is discovered as an easy craft. The complete process of quilling is actually more fun when the learning starts with simple and easy patterns chosen for beginners. Over the years many DIY methods and crafting processes have been learnt but paper quilling has been the most satisfying and favourite craft from the whole DIY range. Whether simple or complicated, paper quilling always look very elegant and pretty. Below are some of the unique techniques of paper quilling for people from all levels of learning.
Irresistible DIY Paper Craft Quilling Methods
Learners who are experienced to the level of creating simple spirals using paper quilling curls, then creating alphabets and letters are a great start to creating basic and uncomplicated shapes. Making letters and quilling monograms also allows one to strengthen their quilling technique and also gives leverage to render one's own personalization.
Uncover More About : Home Decor Crafts For Christmas
Lotus Earrings through Craft Quilling
Some may have moved on from creating simple shapes and monograms to putting together abstract shapes but nothing too complicated yet. Creating a pretty Lotus earring allows one to practice on many elements of quilling such as switching between colours, shapes and adding decoration and accessories to beautify the earring and in turn beautifying oneself by pairing them with different outfits.
Pink Flower Rendering Royalty
Craft Quilling also allows one to showcase elegance through quills that are beautiful, floral and also delicate by nature such as a Pink flower that renders nothing but pure royalty. These quills are very difficult to be parted ways to friends and family after all the hard work that has gone into making them.
Husking flowers are created in a very outstanding and singular manner. Layers of paper are quilled and intertwined giving floral patterns. Craft Quilling also helps create petals that are looped along with leaves that are curled with a very filled and budding center that renders a realistic look.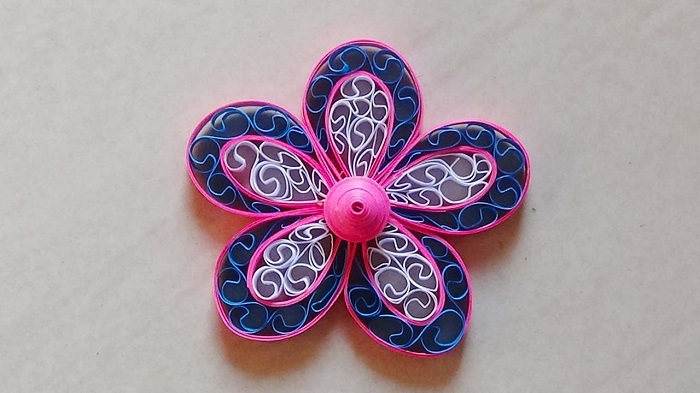 Out-Of-Box Concepts for Paper Craft Quilling
Greeting Cards using Paper Quilled Daffodils
Craft Quilling does not have boundaries when it comes to creativity. Making use of paper quills to accessorize a greeting card is an amazing idea. By decorating a paper quilled daffodil flower with a simple and miniature pearl in the center and the same being added to decorate a card takes the complete look to a whole new level.
Building pieces that are well structured is also possible through paper quilling. Structures such as an unused vase can be used as a base in which one can build and learn a quilled piece. Once the quilling on the vase is complete, it not only looks extraordinary but also gives a stunning effect with many colors added to the old boring vase.
Beaded Beehives and Floral Tea-Cup Wall Art through Craft Quilling
Building a honeycomb piece using paper quilling along with shining beads that gives the effect of a honey drop inside the beehive is an excellent looking pattern that is unique and jazzy as far as quilling is concerned. Creating designer wall art using intricate yet minimalist paper quilling to create teacup shape along with designs of flowers gives the finished product nothing less than a fantastic look and beauty.