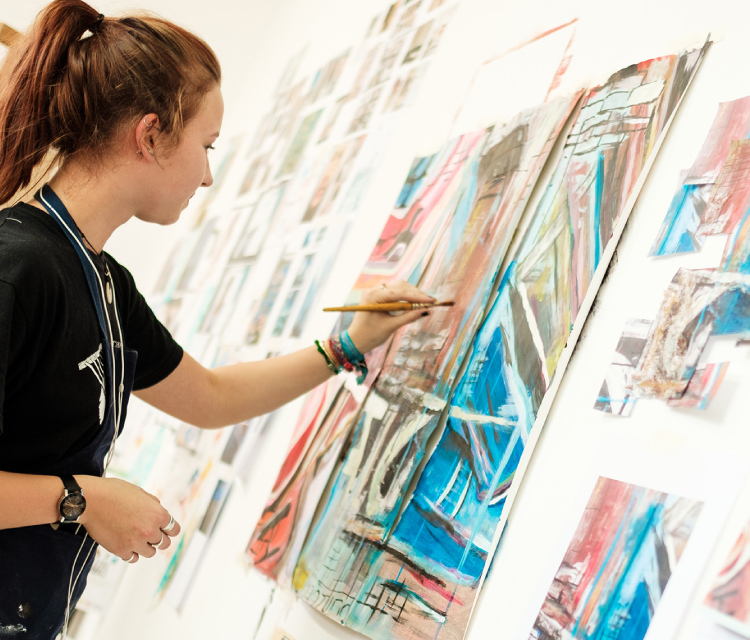 Fine arts are those that artists create to appreciate nature's beauty or the things associated with nature. Fine arts includes videography, photography, sculpture, architecture, ceramics, poetry, literature, woodworking, pottery making, metal-smithing, jewelry designing, printmaking, decorative handicrafts, and other forms of visual arts. Students can enter the workforce in various fields after completing these courses. There is a fine arts college in Chennai, Bangalore, Hyderabad, Delhi, and other big cities that offers a bachelor of fine arts, a four-year program focusing on communication skills. Read more about the differences between fine arts, visual arts, and performing arts to understand what course to pursue in college.
Difference Between Fine Arts, Visual Arts And Performing Arts
Fine arts and performing arts are two of the most well-known categories in the world of art. At the same time, fine arts and visual arts are two distinct streams with some variations. Fine arts are aesthetically pleasing and visually appealing, including painting, architecture, sculpture, music, poetry, etc. These activities are carried out to enjoy nature and obtain aesthetic pleasure. They are mostly undertaken for the love and pleasure they bring to their practitioners.
Performing arts are primarily associated with music and are a type of art performed on stage. It includes spoken words, puppetry, magic, circus arts, illusion, recitation, public speaking, etc. Besides the mentioned ones, there are also numerous performing arts with visible components. The performing artists use their voices and bodies to convey a message demonstrated before an audience.
Visual art includes drawing, painting, sculpting, photography, architecture, movies, printmaking, etc. It provides a variety of ways to express emotion, opinion, or taste and includes culinary art, poetry, and writing. They are primarily created for aesthetic reasons and are judged on their aesthetic value and meaning. To be more precise visual arts are created by doing something with your hands, such as painting or drawing.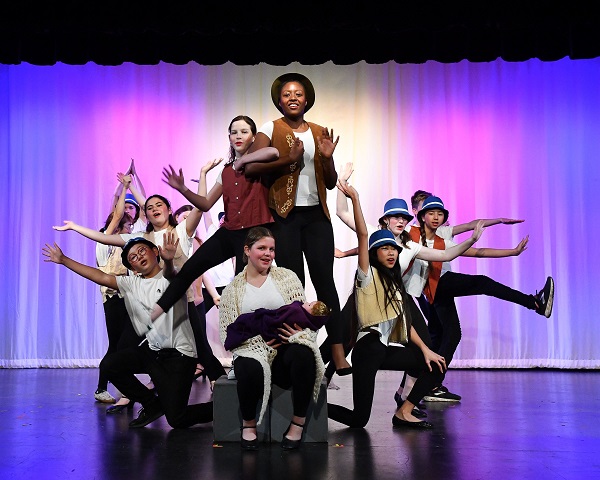 Course In Fine Arts, Visual Arts And Performing Arts- All You Need To Know
Every design college offers many programs for students who wish to improve their design, creativity, and applied art skills. Courses in India have different academic requirements, and the requirements can vary from one course to another. Let us see each of them here to understand what to expect from these courses.
Fine arts colleges in India offer a variety of courses after the 12th grade, including the Bachelor of Fine Arts, MFA, Diploma in Fine Arts, and PhD in Fine Arts. These courses for undergraduate students require a minimum of 50 per cent marks in English or Hindi. After completing fine arts courses, students can pursue higher education opportunities in India and abroad or pursue a career as an art director, photographer, graphic designer, or similar position instead of furthering their education.
Graduates of the Bachelor of Arts in Visual Arts program can pursue a wide range of professional opportunities. It is a three-year undergraduate course that focuses on visual arts. This degree is beneficial for many reasons, as visual arts graduates can find jobs immediately after graduation.
BPA is a 3 or 4 years undergraduate program in the performing arts that requires a minimum of 50 per cent marks in 10th or 12th standard with a background in fine arts. The admissions are a one-step process, where candidates must fill out an application form and submit supporting documentation.
In India, students must take an entrance exam before entering BPA. These exams are administered to evaluate a candidate's knowledge of the performing arts field. Some universities also conduct practical examinations for students seeking admission to the BPA program.
BPA students can find employment as Community Arts Workers, Music Therapists, Drama Therapists, Art Administrators, Theatre Directors, Broadcast Presenters, Choreographers, and other related positions. The highlighting feature of this degree is that it covers a combination of dance, music, and drama along with accounting.
Wrap Up
Fine art is a broad term encompassing a wide range of different types of artworks that can be found in conjunction with performance arts and are efficiently taught through fine arts schools in Chennai. In contrast, visual arts is an entirely different field that offers a variety of courses in multimedia, animation, and visual effects.