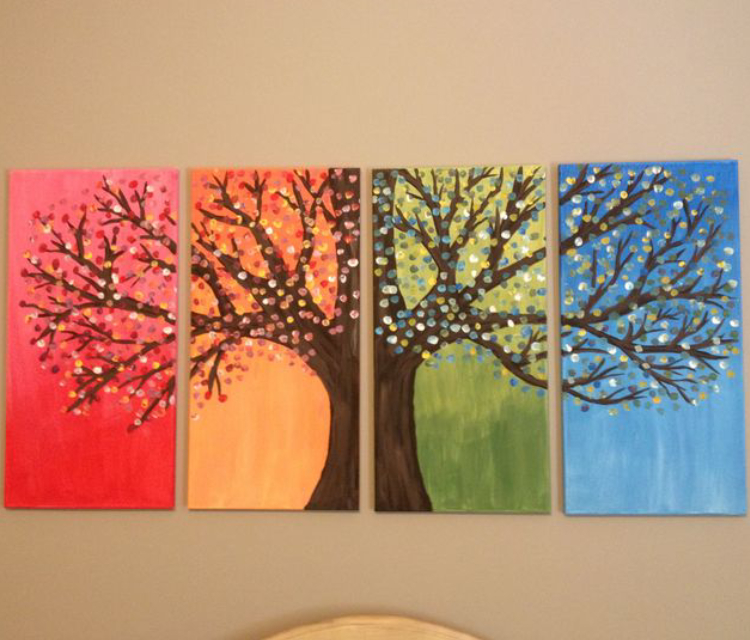 What Is Canvas?
Traditionally, canvas was used to make items such as sails, backpacks and tents because the heavy-duty fabric, which is plain-woven, is exceptionally sturdy. Canvas is also used by artists to paint or to make fashion items like shoes and handbags!
The modern painting canvas that is stretched across a wooden frame is either made of linen or cotton. Originally it was made with hemp. What makes canvas different from other heavy-duty fabrics is the weave. It has a plain weave instead of a twill weave.
Generally, canvas is available in two categories. The first is plain, and the second is Duck. The term has a Dutch origin – doek, which means cloth. The weave of this is tighter than that of plain canvas.
In some countries, canvas is classified by weight, i.e., the ounces per square yard. They are given a graded number which runs in reverse to the weight of the canvas. For example, the number 4 canvas is heavier than number 5 canvas.
Uncover More About : All You Need To Know About Spray Painting
A Few Ideas On Painting Canvas
When an artist wants to paint using oil, the most common medium they use is a canvas. At present, the Madonna with angels is the oldest oil painting on canvas in the world. It was painted in 1410 in Gemäldegalerie, Berlin. But it took a few more centuries for canvas painting to become the norm. If you have been inspired by some of the great artists who painted canvas and want to create a masterpiece of your own, then here are few ideas to get the ball rolling!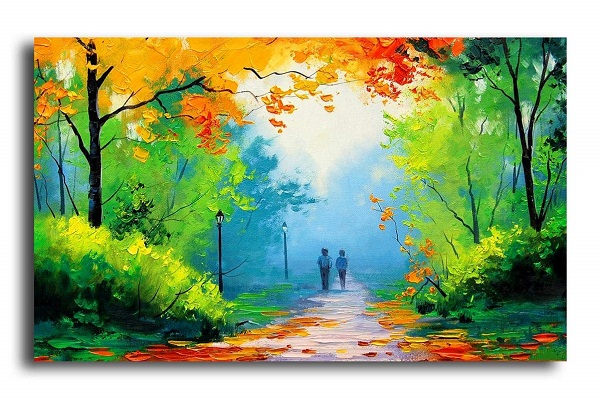 The easiest way to painting on canvas is to find a quote that resonates with you, stencil it on a piece of tape and then stick the taped letters on the canvas. Choose the colours you want, mix them and then paint them on the canvas using broad strokes. When you are done, simply remove the taped letters! Within an hour or two, you have a beautifully painted canvas with a message that inspires you!
Another easy way to start painting on canvas is splash art. First, cover the canvas with one colour of your choice. When you have a solid background ready, splatter it with dozens of vibrant shades. It is simple, and it gives a stunning canvas painting. Just make sure that you make it outside in the open or else you'll end up with spots and sprays of paint on valuable things inside the home!
If you really want to take painting on canvas up a notch, then choose a 3D art piece. Look for a short phrase that touches your heart. Add it to the canvas using puffy paint, and that's it. You have a DIY 3D canvas art piece. The only condition is to ensure that the paint gets a whole 24 hours to dry before you hang it on your wall!
Get The Canvas Painting Muse Rolling!
To create a pixel pattern on canvas, first, draw a grid on it. Make sure all the squares are equal-sized and then start colouring them in. The idea is to use a different shade in each square. So, pick one colour and then create different tones of it. Use them while painting on canvas and you'll have a professional-looking art that is worthy of your office or drawing-room.
One of the simplest methods of painting on canvas is to create vertical lines on it using a pencil and yardstick. Once you have the outline of a funky geometric design, paint each space in complementary colours. Select shades like white, teal and aquamarine to get a gorgeous design!
Looking for a two-toned painting on canvas masterpiece? Then use the cut it out method. Begin by painting the surface of the canvas with acrylic paint or watercolours. Then cut out the letters of a phrase you love. Make sure you use contact paper. Stick these cut out letters on the canvas and you have a piece of art ready!
The great thing about painting canvas is that you don't have to be a talented painter or even an art student to make a great piece of wall art. Irrespective of your skill level, you can paint canvas easily. Plus, you won't need a long list of supplies. With some paint and canvas, you make beach scenes or abstract quotes that appear thoroughly professional, elegant and chic!
So, what are you waiting for? Get to painting on canvas now!