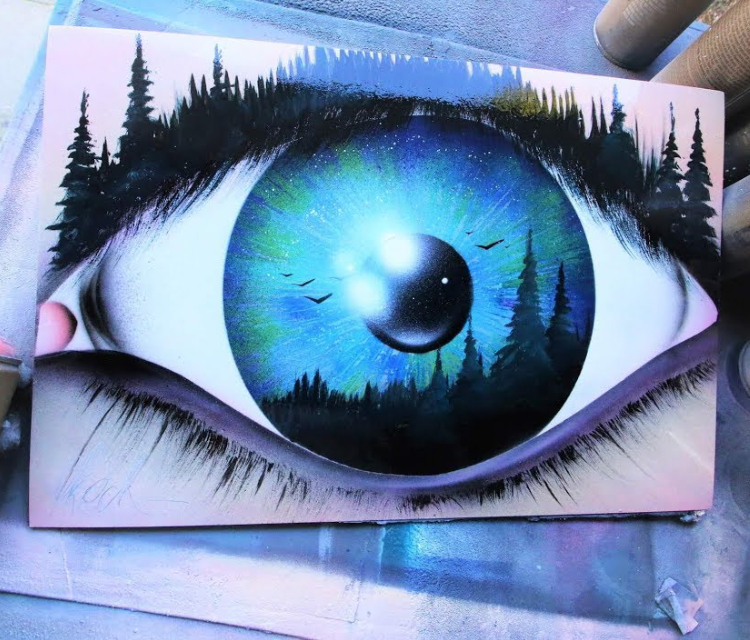 Spray painting is the solution for all your DIY painting woes: whether it is your ageing garden bench that needs a revival or the shutter design that requires a change or your kid's enormous project that needs a quick painting, spray painting is the way to get the art done faster. To hide flaws or to make an artistic impression, there is no doubt spray painting has become an inevitable part of cultural and pop culture as well. If you wish to know more about the techniques of spray painting, the surfaces it is used on and the sources where you can purchase the spray paints, continue reading the article.
Spray painting: complete know-how of spray painting technique
Spray painting is probably one of the easiest, cleanest, and fastest methods of painting applications other than a paintbrush and a roller. Stored in a pressurized container and dispensed using a valve, a fine mist of paint and propellant mixture is applied to a variety of surfaces. Edward Seymour, who used the spray-painting technique to finish painting radiators at incredible speed, first introduced spray painting in the year 1949. Impressed with the result, he directed his company to explore spray painting potentials. Parallelly, Krylon and Crown Holdings were also working on the spray can productions. After discovering the benefits, the spray-painting industry has grown into a full-fledged industrial production. Let us go through some of the benefits of spray painting, and various techniques of an effective spray painting in the following section.
Uncover More About : Awesome DIY Spray-Painting Ideas
How is spray-painting better than traditional painting techniques?
Spray painting is a better painting technique than your good old brushes or rollers. Spray painting is easier to do and covers a much broader area than the traditional methods. The oil-based contents of spray paint can adhere to any surface and lasts longer than the latex paints. As you all know, spray painting was discovered as a result of the much-demanded speed, the speed feature adds to the advantages of spray paint. Also, you need not worry about leaving the brush or roller mark over your favourite furniture.
What are the surfaces you can do the spray painting?
It is fascinating to note the spray painting method's versatility, as it can be used on as many surfaces as you like. You can do spray paint on surfaces like wood, plastics, ceramics, glasses, and even upholsteries and fabrics. So gear up your DIY skills and use the spray painting techniques on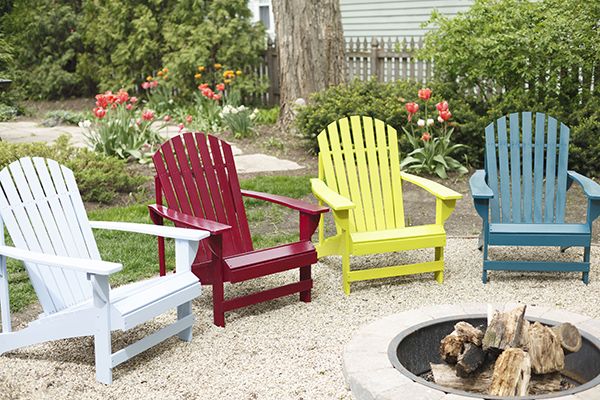 Wood
You can renovate your favourite chairs, desks, dressers or any furniture with the fresh coat of paint using the spray-painting method. Before spray painting, it is desirable to sand the surface and apply a primer coat.
Upholsteries and fabrics
It may sound crazy, but it is possible to paint your old wingback chair to look brand new with a few cans of spray paint. You can even give a colourful touch to your curtains or T-Shirts with spray paintings. Move the spray can to get the desired shades.
Metals
Are the dirt and rust ruining our favourite metal furniture? Use spray painting method to a significant effect as it can freshen up the look with just a few coats of paint. Ensure to sand off the rusted part and apply a primer before spray painting.
Ceramics
Ceramic surfaces can be a bit challenging to spray paint. But you can apply a thin coat of paint after lightly sanding the surface, before spray painting. Adding a glossy finish to your ceramic items can increase its durability.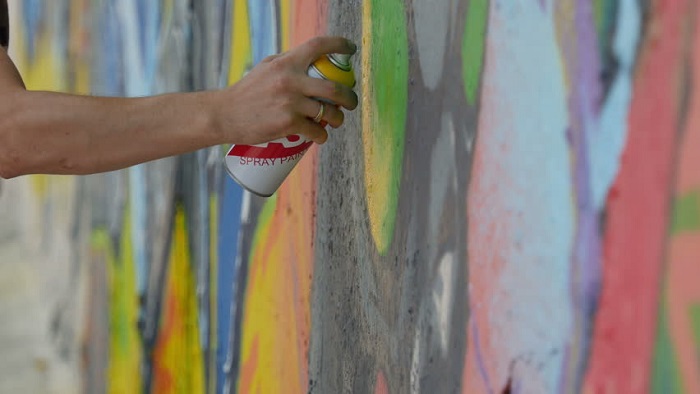 Best spray painting techniques
Be it any surface, a little care on the methods can make your spray paintings an efficient piece of art.
Before spray-painting ensure the surfaces are clean and dry. For the surfaces like wood or metals sand the area and apply primers for better adhesion.
An ideal temperature between 50-90 degree F and humidity below 85% is required.
Test your paint and spray painting techniques on a scarp surface before the actual application.
An even side-to-side motion with one-third of the pattern overlapping in every pass is a desirable motion technique while spray-painting.
Ventilate the rooms while you are spray painting indoors
Turn the can upside down and spray for 5 seconds to prevent clogging in the tips.
Take your time and read the instructions properly before spray painting.
Best online sources to purchase spray paints
If you have any curbs in your area due to the graffiti regulations, there are multitudes of online stores from where you can buy spray paints. Home Depot, Art Primo, Grainger, Amazon, Mister Art, Global Industry, 33Third, Dick Blick, and ThePaintStore are some of the major online stores that have a vast collection of all significant spray painting brands.
Spray paintings have evolved from being a necessity to a dominant art form that is being proudly displayed in gallery showings as high dollar pieces. Major brands are now promoting large-scale graffiti projects in the streets by donating legal products. Spray paintings have been using hydrofluorocarbons; lately, that is presenting only smaller risks to the environment much compared to earlier compositions.