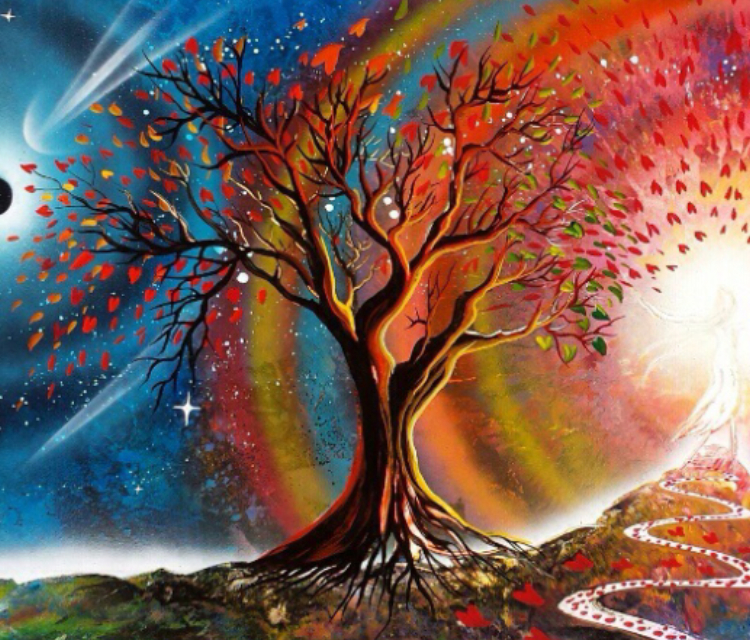 If you think that your garden bench needs some serious mending or your walls need a creative finish, then you have come to the right place. This article takes you through some of the most refreshing ideas that you would have least imagined. From revamping your old boots to giving your canisters a fresh look, you can come across some beautiful spray painting ideas in the following section. Let us go through all the concepts one at a time.
Spray painting and DIY crafts
Spray painting has opened up extensive possibilities for the DIY crafters by saving them time and making the tedious job much more manageable. Before going through all the ideas, the following sections might help you to prep things before considering the spray painting.
Prepping tips
Following are the general guidelines of the prep steps you must take before spray painting. Abide by the instruction that relates to the item you may be painting.
Always work in a well-ventilated room or the outdoors like a garden.
Shake the spray paint can for at least 60 seconds before use and occasionally shake it during the application.
Place cardboard or paper to protect the floors in case of overspray.
Clean the surfaces with water & soap and allow it to dry before use.
For metal surfaces, remove the rust or lose paints using a wire brush.
Glass and ceramic surfaces should be sanded lightly to improve adherence.
For wooden surfaces, it is advisable to sand and apply primer before spray painting.
Uncover More About : A Beginners Guide On Glass Painting
Best spray paint for your DIY crafts
Before beginning the DIY work, you must be aware of the surface you are going to paint on, whether the painted items will be placed indoor or outdoor and whether the painting should satisfy any specific purpose. After contemplating on all the requirements, you must choose the proper paint. A wide variety of colours is available in different finishes like gloss, semi-gloss, satin, and clear. The paints are also available in metallic, gloss, antique, high-gloss, flat/matte, textured, stone, crackle and stained glass finish too. Also, if the surface requires application of primer before spray-painting, go for the paint that has a mix of primer and paint.
Five awesome DIY craft ideas
Wall art
You may need at least four large canvas sheets to cover your large walls. The stencil possibilities are umpteen if you look around in your garden. You can use flowers, feathers and beautifully shaped leaves as your stencil. Place the stencil on your canvas sheet and spray the entire sheet with your favourite colour. After covering, all the areas evenly or with cues take off your stencil. You will be amazed by the result. Frame the painting if you wish or blend it on your wall by simply sticking the canvases on the wall.
Metallic garden pots
A fantastic craft idea, metallic pots can give your garden an all-new stylish look. Spray-painting your garden pot may require you to clean the pot in warm water to remove the dust and sand to enhance the adherence. Once the prepping is done, spray paint the pot in metallic, chalkboard or glitter blast spray paints. Ensure the pot gets a primer and additional coats of paint because of its porous property.
Update your old faucets
Spray-painting the faucets may not have crossed your craziest of thoughts. Well, it is very much possible to convert your dull faucet to a new and bold look with spray paint. You have to sand the surface and apply a primer over it. Spray-painting the primer surface with Rust-Oleum metallic spray paint with oil rubbed Bronze will give you the desired output. Ensure that the surface dries fully in between the two coats of spray paint.
Revamping the old rug
Spray-painting an old carpet can sound tedious, but you should be happy to know that there are paints that can do this job for you. The spray fabric paint for upholstery can paint your rug to the perfection and dries the fabric softly. Before spray-painting, decide on the design and keep the papers and duct tape ready. Duct tape the patterns where you do not want your paint to seep through. Once you have finished the spray painting, remove the paper and duct tapes to reveal your restyled rug.
Repurposed canisters
Are you guilty of throwing out those sturdy plastic containers that come with eatables? If so, try out this excellent DIY spray painting idea. All you need for this craft is a container, newspaper, a primer and spray paints. Clean and dry the plastic container thoroughly before the use. Apply a primer for plastic and allow it to dry for 24 hours. Stuff the container with some newspaper and spray paint your favourite colour over it. Allow it to dry for four -5 days before use. Use this stylish container for storing craft supplies or other trinkets.
DIY crafts using spray paint lists can go on forever. All you need is a little creativity and a little knowledge about the paints and utilities.