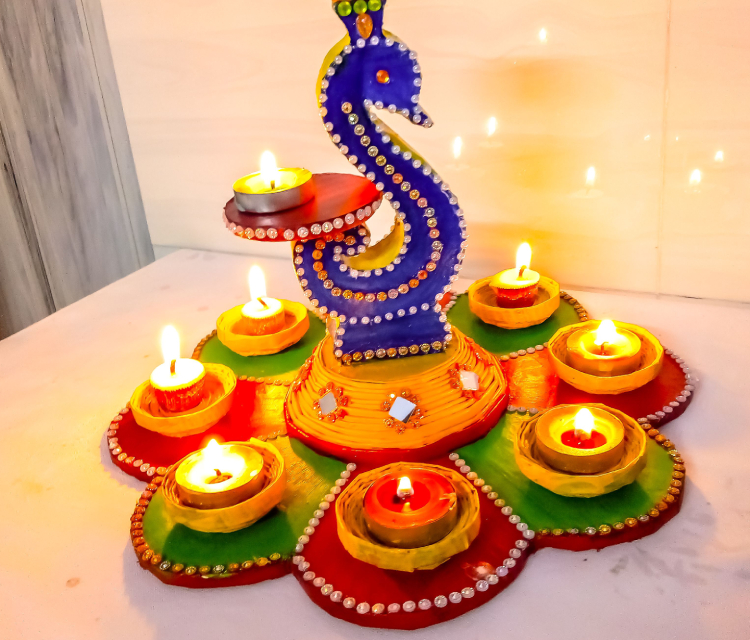 Every year around the time of Diwali, it is a tradition to bring out the lights and Rangolis. But what if it could be given a twist of alteration and introduced new elements. That is something that could spark up even a new tradition to excite everyone all the more. The lanterns, diyas, fireworks all are time tested celebration elements, but it would be good to have something new thrown in as well. Have your beautiful home at its most divine this Diwali with a few new ideas. And for this, we have curated a few creative decorative crafts for diwali.
Setting The Hues
With those bulbs and lamps hanging around the roof corners, it would be best to announce Diwali vibes using Paper Lampshades. Coloured papers with cut-outs and patterns to hue light into space would set the best ambience for festivities. Our suggestion is to try this out in the welcoming space of your home.
Glass bottles and jars could get converted to be useful decoration design elements. Acrylic paint to cover the plain glass surface, wax or LED candles to give it a glow and voila, Glass jar lantern crafts for diwali are ready!
Uncover More About : Creative Crafts For Your Loved Ones
To have a distinctiveness to flowers and lights of this festive season, why not try floating them in a basin of water. The aroma of flowers and the light ambience should give it all the more a distinct look as Flowers and Candles are used as decor crafts for diwali.
With those tiny lights and a few paper cups, paper cup lights could be ready to amaze the people at your home in a few steps. Cut out floral themes or paint it on those paper cups and insert the light bulbs to decorate as a wall string!
Diyas are the symbol of Diwali in itself and how could they be ignored. Adding a touch of customization with a bit of glitter or acrylic paints could have unique Diyas.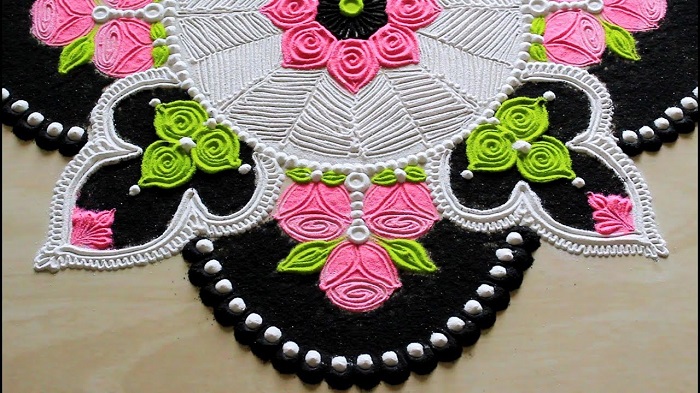 Decorating The Place Around
Rangolis are an ineluctable creative design that adores the floors during the Diwali season. Adding a bit of colour with Rangoli powder as a highlight to the flowers as well as a few designer diyas and handicrafts made of clay would colour up your Rangoli crafts for diwali.
Wall hanging Torans are auspicious and add decorative charm to the occasion. Wall hangings with deities could be made from recycled objects and could be the best Diwali Torans.
Candles are the most economical and easy to remove-after-use solution to bring light to unreachable corners of your home. Burners with carvings can find its use for holding them. Beautifully engraved Colourful Candles would be an art in itself to admire.
Let The Diwali Essence Stay Forever
To carry on with the Diwali theme, Diwali coaster crafts for diwali would be an excellent addition to your kitchen and dining spaces. You could get eyes fixed at your design elements using paints, mirrors, and a mix of Rangoli theme with colours to redecorate your coasters.