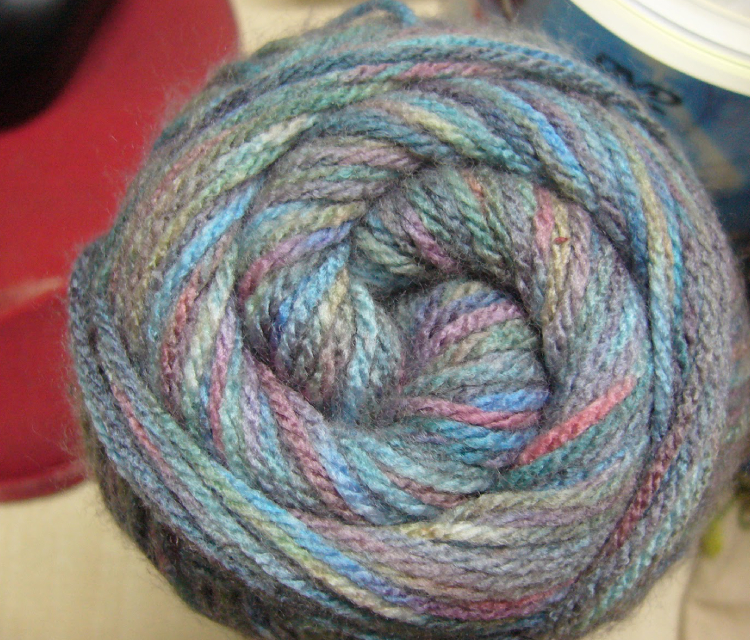 Beyond Knitting And Crocheting
With a plethora of choices of wool that is now available, thanks to online shopping, it's time to unravel what else you can do with them. Wool comes in a myriad of hues. You can buy them in multi colors, ombre shades, pastel shades, outrightly daring neon shades and what not! They also come in varying thickness and textures.
So why restrict the versatile wool to just knitting and crocheting? After all, you cannot wear woollen clothes throughout the year. But you can make amazing crafts with wool that will tastefully redefine your house and keep it looking elegant for ages.
In this article, let's explore the ways in which we can use wool to transform the mundane articles that are lying at home. Bring out the creativity in you!
Wrapping Wool Is An Art
A bottle of glue and a ball of wool can cast a spell on the numerous unnecessary things that you are thinking of throwing out. Here's a list of what you can wrap with wool to make it an elegant piece of artistry:
Collect all the shapely glass or plastic bottles that you can find and rinse them out thoroughly. Use thick and coarse-textured wool to wrap around the bottle, gluing it on as you go. Leave it to dry and give these bottles a designated place on your mantle piece.
Uncover More About : Fun Projects For Kids With Wool
Add extra oomph to those dull-looking photo frames by wrapping brightly coloured wool all around the frame. You can include the children in this project and ask them to stick colorful embellishments for a personal touch!
Throw a splash of colour on your bangles and bracelets that have lost their sheen. Secure one end of the wool on to the bangle and wrap tightly all around. Use your creativity to include different shades of colour. These also make for pretty little DIY gifts for friends and family.
Lampshades are perfect canvases for unleashing your artistic skills. With wool, you can magically transform an old lampshade into a totally new, uber chic one and make it the cynosure of all eyes. Try out ombre designs and multiple shades to perk up that lampshade. Or simply wrap it in a colour that will accentuate it from the colours of the room or hall.
Why go for expensive Christmas decorations when you can do them yourself? Blow up some balloons and wrap wool around them. The wool must be dipped in a glue mixture and wrapped in a way that doesn't follow any particular pattern. Leave it to dry and remove the balloon. What you will be left with are balls of wool in criss-cross patterns. Paint them in Christmas-y colours and hang them on your tree.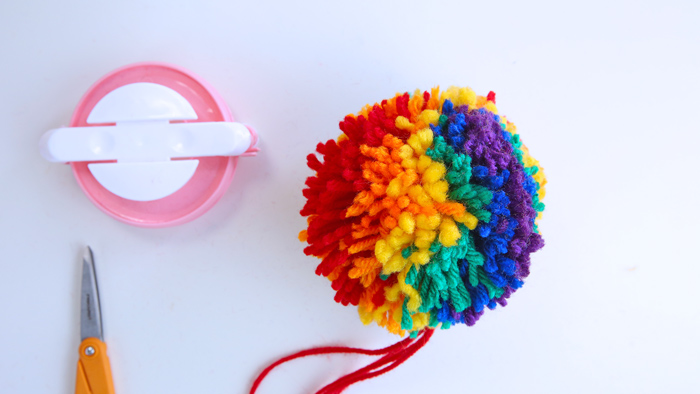 Other Innovative Crafts With Wool
Pom-poms are the easiest things to make with wool. A single pom-pom can simply be stuck onto a decorative end of a stick. Make more of the same till you get a nice big bunch of sticks with pompoms on the ends. Place them in a ceramic vase and see how these things light up the corner of your room. Pompoms can also be made into rugs, doormats, wall hangings, door hangings, ceiling decorations, etc.
Want to impress your guests at dinner or lunch? Wrap the old coaster rings in bright;y coloured wool. Add a decorative button or stone to give it some bling factor. No one will know that they are your worn out napkin rings!
Find your unwanted storage boxes and give them a facelift. Wrap thick and coarse wool with glue right around the sides. This will give the box a different colour and dimension. Use these boxes to store mail, toys, toiletries, and whatever else is lying around cluttering the house.
Thoroughly wash your kitchen containers, especially the bottles. After they've dried out, wrap wool in a strategic manner. You can leave some space between wrappings or do them in different colours. Fill them up with water and get some flowers and fronds from your garden to spruce up these new avatars. Or simply keep them in a strategic corner for all to see!!