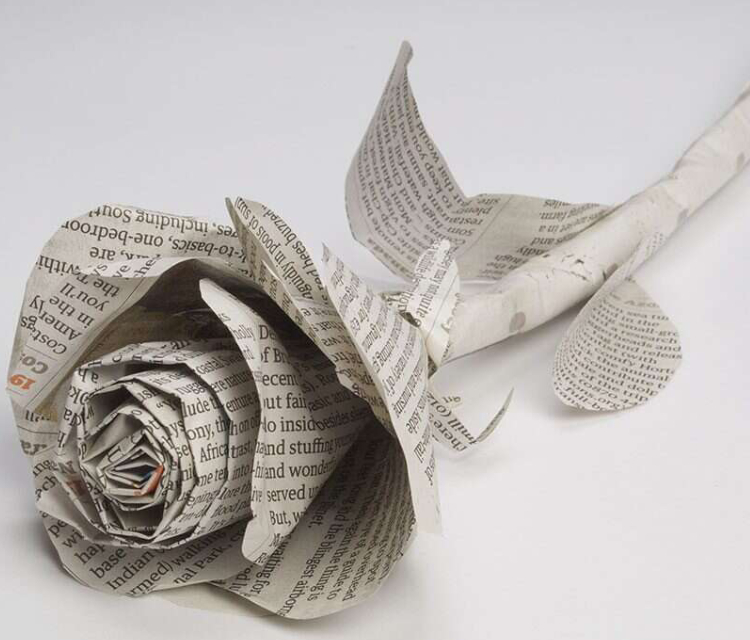 Paper crafts or origami is one of the best things to show your child. It is best to use old newspapers instead of using fresh color papers for the crafts. These newspaper crafts entertain and also assists in developing creativity and fine motor skills.
Amazing and creative newspaper craft ideas
We have shared a list of crafts with how to make instructions. Ensure to try them all in your free time.
Tree craft with newspaper
A certain craft with newspaper you can create is a little tree. If needed, you can paint it using attractive colors. Whether you paint or do not paint, it will still be attractive. It showcases the talent of your little one.
What you require:
Scissors
Rubber bands
Newspaper
Uncover More About : Getting Creative With The Simple Ice Cream Stick
How to make:
Take some old newspapers. Roll one by one and tie rubber bands one at the middle and other at the top.
Make four cuts all over the roll from the upper band to the middle band.
Insert your finger in the middle and pull the inner pages. Now you can see layers when you pull out.
Thus, a beautiful newspaper tree is ready.

Autumn leaves craft with newspaper
Autumn leaves are always special. The leaves turn to gold, brown and red colors as winter approaches. It is one of the lovely decorations and fun crafts with newspaper you can show and teach your kids.
What you require:
Tape/ribbon/twine
Scissors
Autumn colored crayons
Freshly fallen leaves
Newspaper
How to make:
Collect and place all the leaves on a surface. Place newspaper over the leaves. Now, you need to trace the leaf's shape on the paper.
Using the crayons, color the newspaper until it gets the leaf's shape.
You can allow your kids to use various colors to shade the autumn leaves. Ensure to highlight the veins. The shading should be perfect and attractive.
After completing the shading part, slowly cut the leaf.
Take ribbons or strings and attach them. If possible, you can also tape and stick this craft in your children's room window. It looks beautiful in natural light.
Newspaper heart streamer
It is simple to make a heart streamer with newspapers. It can be used just as a decoration or for Valentine's Day.
What you require:
Scissors
Heart stencil
Newspaper
How to make:
Take a newspaper and draw hearts using the stencil. The heart should be close to one another that is touching each other.
Cut the hearts carefully without cutting in the middle. When you see the final output, you should be able to see all hearts together. So, there is no need to use any material or string to attach them.
Now, you can use your beautiful heart streamer as you wish.
Besides these three crafts with newspapers, there are a lot of things you can do. You can make paper bags, a pen holder, flower pots, newspaper roses, a sailor's hat and much more. If you want, you can color the newspaper and use it. If you have sufficient magazines, you can also magazine papers for doing these crafts. As you keep doing, you will get numerous ideas and do crafts that are not even mentioned on the internet.