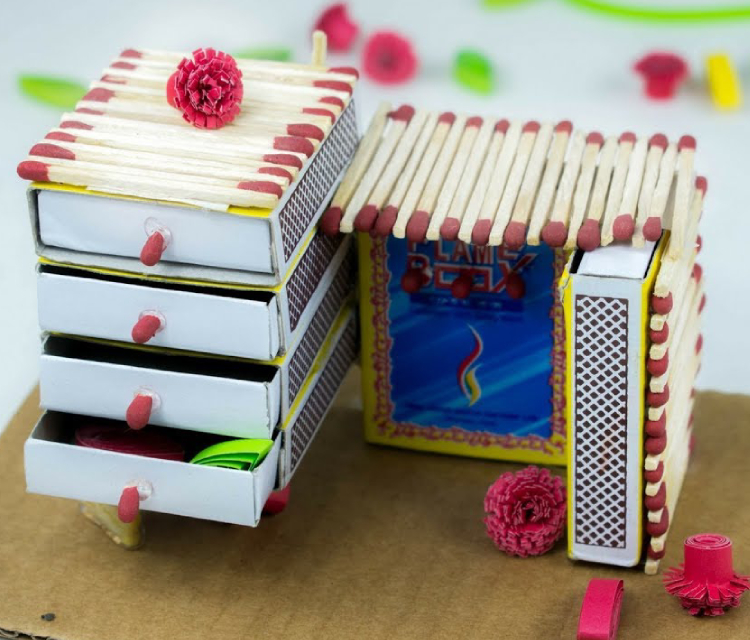 Creating Craft With Match Boxes
Reinventing match boxes is fun. This small case of matches are mostly disposed of at homes. But, if you have an artistic bent of mind you can turn these tiny boxes into myriads of artworks that can be used at home or given as gifts. It is such a good time pass you can enjoy with your family this vacation. Just keep collecting matchboxes and one afternoon you can kick start this match box project with your family. All you need for this mega project are match boxes, decorative papers, and glue.
It is a creative venture that instills a lot of interest in kids. You can make dolls, doll beds, guitar, travel cases, wall hangers and more. You can come up with your own interesting ideas and encourage kids to think out of the box.
Uncover More About : Crafty Ideas – Making Clayey Items
Inventive and Creative
Kids love playing with dolls. Make a simple doll out of matchboxes. Wrap the match box cover with decorative paper. Draw the body of the doll on the front part of the cover. Use the matchsticks to make legs. Glue them in the match box and draw vertically to the torso. Your doll is ready. A funny set of dolls you kids can play with. Make doll beds for all the tiny dolls at home. It is simple. Make a Lego bed for Lego figures and a lavish double cot beds for your fairy princess. Wrap the case with lego printed sheets, place the Lego dolls inside the drawer and use crafty paper as blankets.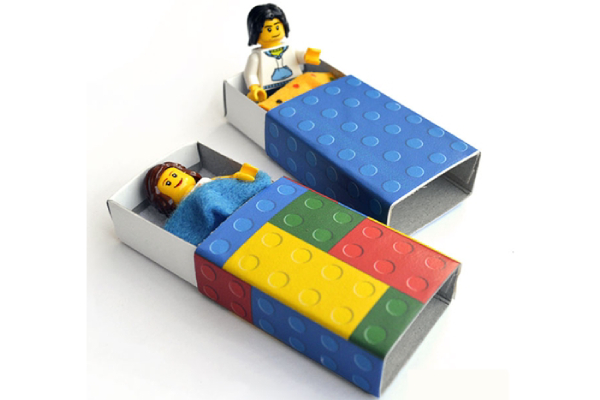 Glue two match boxes together, stick cardboard at both the ends to make a bed. Place pillows and sheets on it. Make a guitar for your kids. All you need is paper, a rubber band and an ice cream stick. Redesign the ice cream stick. Make the air holes on the case, cover the case with white sheet and draw a guitar on it. Use the rubber bands as strings. Your guitar is ready. It is Christmas time and you want to decorate your home. Use match boxes to make advent calendars, decorative hangers and more.
Engaging Kids To Be Creative
Engage your kids to make a mini town out of cardboard boxes. It is an activity where the whole family can pitch in. Make small houses, trees, mountains and rivers using match boxes, decorative sheets and colors. Use your imagination to come up with something creative and beautiful. Exhibit your artwork as wall hangers. Use match box drawers and make beautiful photo frames. Decorate the case with decorative sheets, colors, laces and more. Use a string to make the hanger. Place your artwork inside the case and hang it inside the wall.
Make a camera for your shutter bugs. Use decorative sheets and colors to design the camera. Make the belt using colorful ribbons. Some of the other interesting things to make are posts for your dolls to send emails. Make colorful travel cases for your dolls to carry around. Little bit of imagination and effort can yield a lot of interesting stuff out of matchboxes.