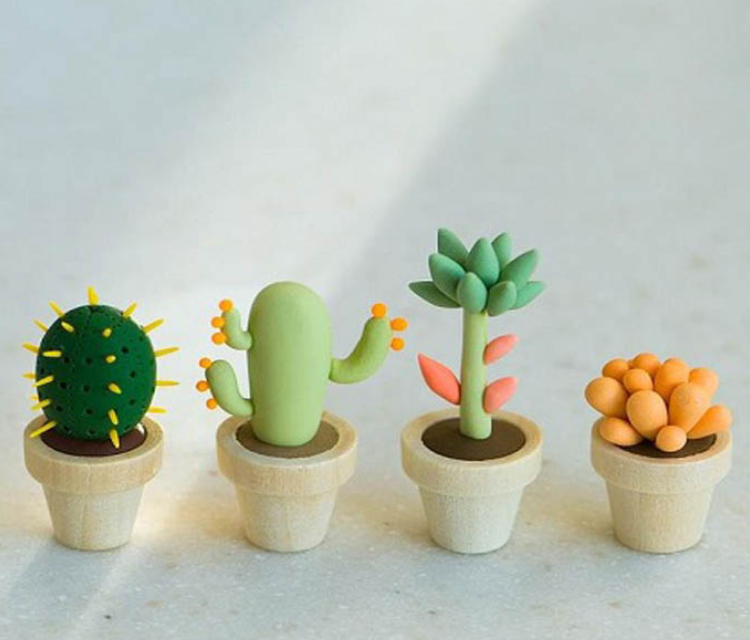 Clay And Crafts
Creativity of any kind will always energize the brain. It helps in early brain development and helps kids to have more focus. Creativity has an effect that is similar to meditation. It calms the body and brain and keeps you active. Creativity helps humans handle trauma and reduces stress, depression and anxiety. A person becomes more prolifically active when their brain development happens through creativity and acquiring knowledge. It helps acquire emotional, social and academic success. Creative activities can be anything from sewing, gardening, dancing, music and crafts.
It is easy to introduce crafts to kids at an early stage. At this stage children are inquisitive and accept anything interesting that comes their way. Introducing arts and crafts at this stage can boost their creativity. Clay is one of the best mediums to kick start creative crafts. It is safe, does not require scissors and glue. With just the use of two hands kids can create wonderful crafts they can be proud of. Introduce different crafts with clays to kids and you will find them occupied for long. Vibrant colors and doughy texture will attract kids attention.
Uncover More About : Don't Miss Out! The 10 Amazing kids Crafts for Diwali
Craft With Clay
Playing with clay is a fun and interesting way to encourage a child's creativity, imagination and improves fine motor skills. Let us explore a few crafts with clay which you can introduce to kids so they will be occupied during the vacation.
Fridge Magnets : Mix different color blobs of clay. Flatten it using a rolling pin. Cut out different shapes using a cookie cutter. Keep it to air dry so it can harden. Stick it to a magnet with glue and use it as fridge magnets to decorate the fridge.
Clay Snail : Animals are an interesting topic for kids. They will simply have fun making animals with clay. Take three different color clays. Roll one clay into a small ball, another one into a snake shape. Roll the last clay into a pasta shape to form the shell. Use buttons to add eyes. Add nose, eyebrows with clay.
Cookie Shapes : This is an interesting activity. If you have a cookie cutter of shapes like stars, hearts, animals, and crescent then you can let the kids make cookie shapes out of it. Flatten the play dough using the rolling pin. Use the cookie cutter to cut out different shapes. Air dry the shapes so the child can play with it later.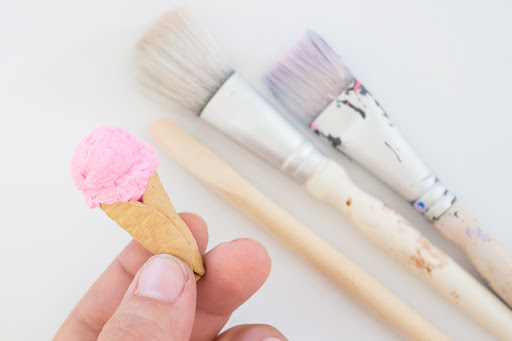 Clay Cone Ice-cream : Kids love ice-cream and they will simply love the idea of making ice cream with clay. First make a cone out of cardboard toilet rolls. Staple up the cone to make it stay in shape. Decide the number of scoops and take that many number of different color clays. Mould it to form scoops and place it one over the other on the cone. Make dots out of different clay and use it as sprinklers over the ice-cream.
Clay Caterpillar : Kids will enjoy doing this activity. They will love creating round shapes out of clay for the Caterpillar. It is a simple and easy to do activity. Depending on your choice, you can make caterpillars of the same colour or two different colours. To make it look realistic, first make a leaf. On a white paper, trace out a leaf and cut it out. Color the leaf green and keep it aside. Make tiny, round balls out of green and brown clay. Stick the balls together in an alternate color pattern. Use clay to make the eyes, mouth and antennae. Place the caterpillar on the leaf. Your caterpillar is already chewing the leaf.
Get Your Creative Hat On
A few more creative crafts with clay are discussed here.
Mosaic Art : Get your kids to be innovative with this artistic project. You need to collect bits of dried, coloured play dough. Let them draw a scenery from the garden on a A4 size white paper of cardboard. Make the kids draw grass, flowers, trees and sun. Paint glue inside the outline. Stick the dried clay bits on the scenery. Your beautiful mosaic painting is ready.
Fruit basket : Make a beautiful fruit basket and fill it with tiny clay fruits. Take cardboard and cut out a round shape. This is the base of your fruit basket. Roll out clays of different length and stick it to the cardboard one above the other. Roll another clay and stick to the basket as a handle. Fruit basket is ready.
Celestial puppets : Create impressive puppets out of ice-cream sticks and clay. To make a star puppet, use a star cookie cutter to cut out two star shapes from a flattened blue clay. Sandwich an ice-cream stick with the star shapes and stick it together.
Seashell and Pasta : Flatten a clay using a rolling pin. Press a bunch of seashells and pasta shapes on the play dough. Remove them and separate the impressions from the play dough.