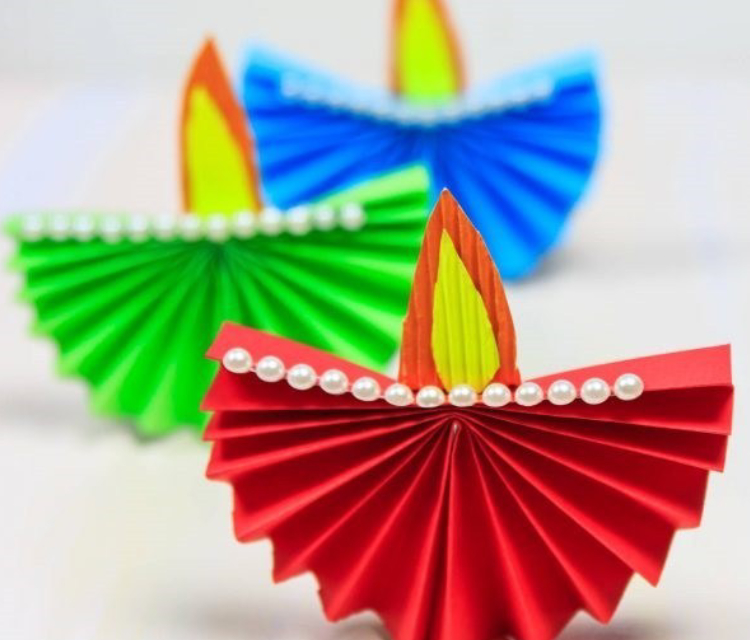 Celebrate the festival of lights with Crafts
Diwali is always a time filled with fun and lights surrounding us. It is a special time of sharing joy with people around us. Diwali is celebrated to honor the return of Lord Rama and the triumph of good over evil.
It is also said that "Lakshmi – the Goddess of Prosperity, visits people's houses during the time of Diwali." To welcome the Goddess, people clean their houses, light up their places with beautiful Diya's, lamps and colorful garlands on the doors.
We have organized some amazing crafts for Diwali that can be made by our toddlers and preschoolers. Even teens can find these ideas as interesting to decorate their homes and create some fun-filled handmade gifts for their dear ones. So, let's get started with the cute and easy crafts for Diwali with our kids.
Uncover More About : Ultimate Guide To Design Your Crafts Jewelry
10 Fun-Filled DIY Crafts for Diwali
1. Paper Lanterns
There is nothing more beautiful than colorful lights and lanterns to brighten up the festival and add a smile to each home.
2. Marigold Flower Garland
Marigold flowers are considered as an auspicious flower and are mostly used during festivals and pujas.
3. Beaded Door Hanging
Make a beaded door hanging as part of the decoration to welcome guests.
4. Diya and Candle Decorations
Buy some Diyas and candles from the shop and decorate those using paints and glitters to add a more vibrant look. Even one can create their own Diyas using clay polymers.
5. Handmade Diwali Wishes Card
Create your greeting cards using paints, glitters, ribbons, etc for your friends and dear ones.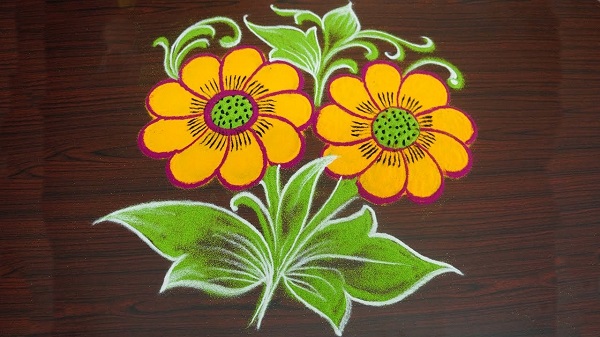 6. Rangoli with Colours and Flowers
Children love making rangoli designs in front of their houses during Diwali. So, create your rangoli colors using salt and food colorings. Pick flowers from your gardens to make the flower rangoli.
7. Make Play Dough Rangoli
Grab some colorful pulses from your kitchen top and create beautiful patterns on the dough. Allow them to dry and you'll have a beautiful handmade decoration for your home.
8. Bangle Candle Holder
Get a few traditional glass bangles, apply adhesive glue around the side to join the bangles together. Keep adding bangles until you reach the required height for the candle holder.
9. Paper Leaf Garland
Trace and cut out the shape of leaves from various color sheets, punch a hole on the wider side of the leaf, thread all the leaves and your decoration is ready to use.
10. Diwali DIY Books
Select books to read more on the Diwali DIY for kids so that they are inspired to create beautiful crafts and decors for the festival.
The handful of amazing Crafts for Diwali mentioned above will help your children to learn about Diwali crafts. It is the ideal way of teaching children about different festivals. This year celebrate the festival of lights, by getting involved in a few easy Diwali crafts with kids.