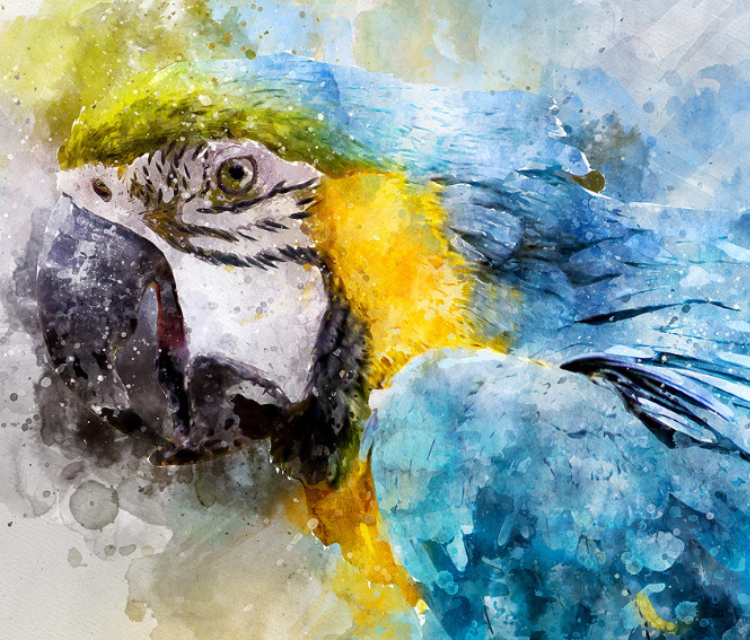 Unlimited Creations With Watercolours
The pandemic and the lockdown are, in a positive way, bringing out the creativity and imagination in many people. Both adults and children alike are scrambling to fish out those long hidden paints, brushes and whatever they can find to satisfy the artist in them.
With so much time available and so little to do, now is the right moment to learn some easy but brilliant techniques with watercolours. Try one every day and watch the artist in you grow and evolve!
These techniques are easy to follow and even if you don't get it right the first time, there is always room for improvement. Collect all that you have and let's get going!
Uncover More About : Techniques To Make You An Expert With Watercolours
3 Watercolour Techniques To Bring Out Your Inner Picasso!
These first three techniques will require your basic materials like watercolours, brushes , some fine quality paper, paper towels.
Painting loose watercolour flowers and fruits
The easiest way to start with a watercolour painting project is to paint an artistic template of fruits or flowers. Loose watercolours can add a whole new dimension while making the picture look dreamy and ethereal. Blending one colour onto another also gives varied shades and layers. This loose watercolour painting is very much in vogue. It is a perfect example of what one can do with just a set of paints, brushes and paper.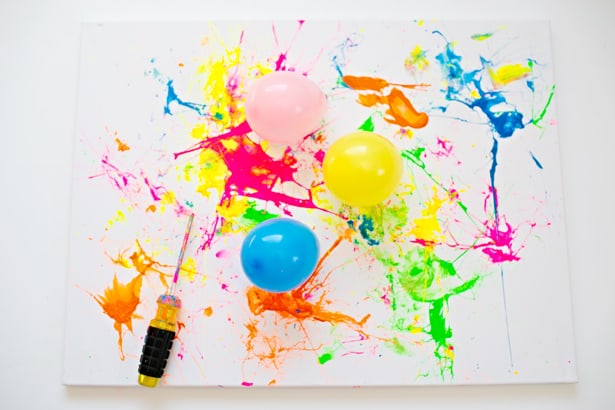 Splatter painting
Splatter painting has been around for ages. Its simple and effective technique is something that is taught to even kindergartners. Adults can be more creative and strategic with the splatter painting technique. Dip a brush in paint that has been mixed with water and gold the brush between your thumb and middle finger. Now use the index finger to pull back the bristles and allow the paint to splatter to fill the design you want.
Stencil painting
This is a clever way to use watercolour painting to accentuate letters and words on cards and personalized messages. Write out the word in your favourite font on a sheet of paper that is bigger than the card or canvas. Now, carefully cut out the word using a sharp pair of scissors. This is your stencil. Place this on the canvas and secure it with tapes or a heavy object. Now use any method of painting to fill up the cut out space. When you remove the paper, it will reveal a beautifully painted word against a plain background.
Combining Objects and Watercolours
The simple strokes of a painter's brush with watercolours can bring out the beauty of many objects. Watercolours add a new dimension and can instantly uplift a dull looking portrait or photo.
Watercolours on black and white photos
Choose any old favourite photo and get a scanned photocopy of it so that you have a good base to work on. You can choose to paint the entire photo, or the background or only the people in the photo. The choice is entirely yours! Start off with watered down colours and work your way to thicker and brighter colours.
For a more realistic look, choose photos with more darker and lighter areas of contrast.
Customizing a printed picture
This DIY project is a brilliant way to transform a simple printed wording or wish into a more meaningful card or framed picture. First of all, print out the words onto a fine quality paper that is suitable for watercolours.
Choose colours that will complement the colour of the print and the frame and paint a matching picture. Add layers of colours and let the paint dry out. Give it a matching frame and let it become the centrepiece of your table!
Watercolours are cheap, easily available and absolutely fun to work with. Let's get on with the work!