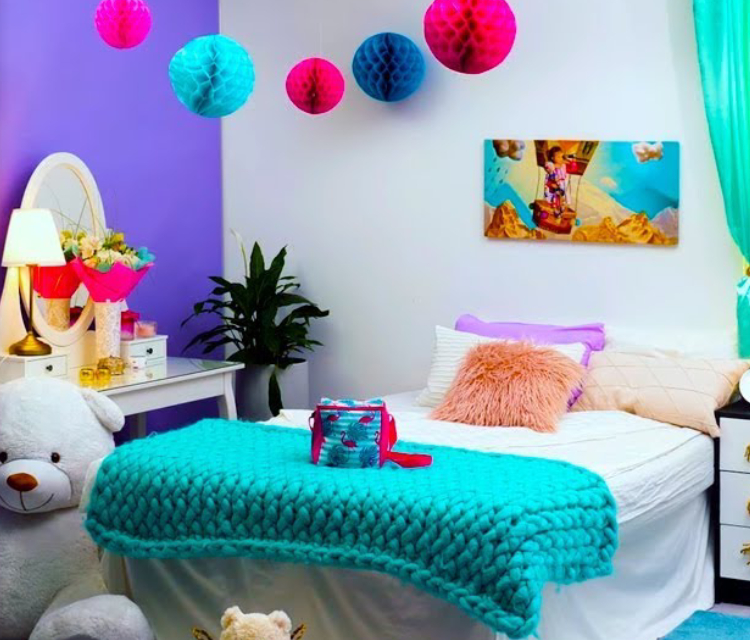 Make A Stylish, Chic Bedroom
Bedroom is where you spend most of your time in a day. It is where you sleep, relax and sometimes eat, do your office work as well. It is good to keep the bedrooms to your taste and liking. You do not have to spend exorbitant money to make your bedroom chic and stylish. Simple ideas implemented with little things that you have can transform your bedroom. Creative ideas to repurpose items that you may end up discarding can end up as a home decor.
Making simple crafts for home decor can keep your bedroom look unique. You just have to think differently. Just in case you are planning to buy a new bed, get a funky looking industrial style piped bed. If you have the piped iron rods, make this bed yourself. It is a cheaper and stylish option.
Uncover More About : The Cheapest And Best DIY Projects For Your Home
Crafts That Can Perk Up Your Bedroom
Store all the old and used wooden pieces. These may end up as crafts for home decor. You can use salvaged wood to make stylish headboards for the bed. The weathered look of the wood will give a warm feel to the bedroom. Make a pellet frame for your bed. It gives a unique look to your bedroom. If you have eight pellets, you can build your own bed frames. It is easy and cost effective. A photo wall is a great idea. Have a pattern in mind. Select candid shots close to your heart. Paste them in the pattern to beautify your bedroom.
Even more interesting is decorating walls with colourful masking tapes. It is easy and you can use the tapes lying at home. A crafty home decor is absolutely free. Keep a wall set aside for the purpose. Stick tapes in random shapes of varying sizes and patterns. Hang lights over the bed board. String lights in floral patterns will give an aesthetic look. Fairy lights can also add charm to your bedroom. Clip a bunch of photos and hang it around the wall in the bedroom.
Repurpose Leftovers
If you have any crates, concrete blocks, and wood remaining after construction work, it can be repurposed to create home decors especially for your bedroom. You can use them as shelves, tables and more. It is an interesting activity to find a use for all unused items and create magic in your bedroom. Turn a piece of wood into a hanging shelf close to your bed. A driftwood will throw in so much aesthetics to the room. Drill holes, tie a rope and hang it around. Keep a book or two and a vase to complete the look.
Reuse old window shutters as headboard instead of throwing them. Give it a beautiful coat of fresh paint with a color that goes with room decor. It gives a stylish look to the bedroom at no extra cost. You just need three concrete blocks to make an amazing night stand. Place two blocks side by side and have one on top horizontally. There are compartments to store clocks, magazines, books, and decorative pieces. If you have unused crates occupying space in your store room. Give it a new life. Turn it into good support for mirror or potted plants. You can give it a fresh coat of paint and place it in a corner. Place mirror, vase and decorative pieces. A greater home decor for your bedroom. These are some of the cost effective ways of refurbishing your bedroom. It gives much better warmth and aesthetics to the room.