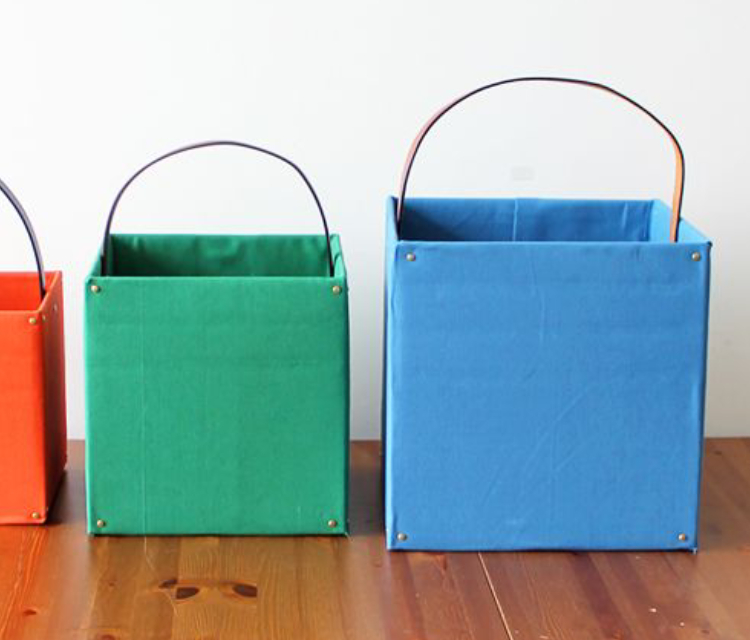 Do you have numerous cardboard boxes and wonder what to do with them? We have shared excellent and simple crafts with cardboard in this blog. Make sure to read and try them out whenever you get time.
1. Do it yourself apartment door numbers
If you are living in an apartment, then you can convert your old cardboard boxes into a name board or number board. It is not recommended for houses as the cardboard would not hold long to the elements. It is simple to reuse them for apartment doors. They will look elegant when you complete and attach them to the door. If you are talented, you can write the numbers. You can also print the numbers and stick on the cardboard.
2. Storage cardboard tote with belts
It is simple to convert your cardboard boxes into totes. But to do this, you need to have few supplies and spend some time. Take the fabric and cover the boxes. If you have some old purse belts, you can use it as a handle. If you could not get these things, you can visit a kid's craft store and get all the things you require. Once you complete, no one would know that you have made a tote using empty cardboard boxes.
Uncover More About : Clay For Sculpting Crafts For Diwali
3. Recycled cardboard photo frame
It is very simple to make a cardboard photo frame. They are also best when you want to do something that can be customized. They are useful for decorating your house and can also be used for gifting purposes. As they are created using recycled cardboard, they are very cheap. It is best to make them with fold design. This way, you can display pictures on the mantle or table.
4. Recycled cardboard sunburst mirror
To make a beautiful sunburst mirror, you can use either cardboard boxes or toilet rolls. You have to cut the cardboard and roll to make circles. Arrange the rolls in a pattern, add some sequins and decorative elements. Finally, add the mirror. It is a simple project that can be completed within a day. Once you finish, you can get a lovely new mirror.
5. Decoupage cardboard trays
If you have a small piece of cardboard, you can easily convert it into a lovely decoupage tray. As it is made using cardboard, it is strong and sturdy. You can use the trays for storing your jewelry or anything you wish to preserve. To make a tray, you have to first shape, get it into form and cover using fabric, scrapbook paper or anything you wish to decorate it.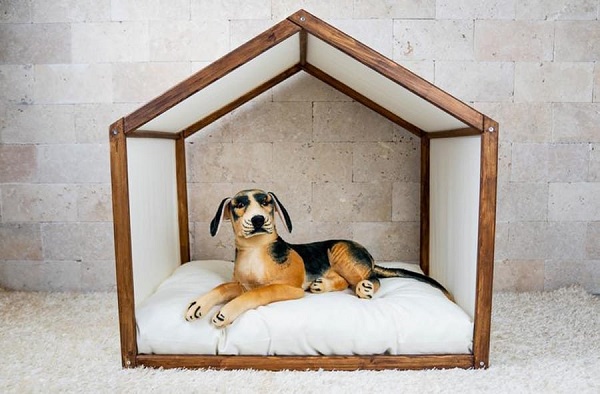 6. Indoor dog house
If you have a little pet, you should try this dog house. It is one of the best crafts with cardboard. You can make a small house using cardboard. Surely, your little dog will love his/her space once you complete it. It cannot be used as an outdoor dog house as it is made up of cardboard. If you want to give a private space inside your house for your pet, this will work out.
7. Cardboard drawer dividers
If you have been wondering how to organize your clothes and other important things on your shelves, you should think about doing cardboard drawer dividers. It is simple to make using an empty cardboard box. It is an easy project and also very useful. To separate socks or other items, you can use sections of cardboard. It helps to keep your drawers neat and organized. It is important to mark and slice the cardboard. This way, it will fit inside tightly and does not fall over clothes or things.
8. Cardboard craft storage
If you are a talented craft person, you would find this project interesting and useful. It is simple to convert your cardboard box into a craft storage space with your creativity. It is the best option to maintain all the craft things organized. The best part is it is very simple to make. Cut the boxes to get the shelf look. String the box together with strong twine. It is best for placing all kinds of things. You do not have to buy anything to do this craft. You just have to spend some time.
9. Easy and simple cardboard iPad case
We all know that iPad cases are very expensive. It costs about $50. It is best to make an iPad case on your own instead of spending $50. Are you wondering how to make them? You can do it easily with some fabric and recycled cardboard. Once you complete making it, you can use it as you wish. You can also close and preserve it by adding ties. You can make ties using ribbon or fabric. It is worth spending a few minutes and making this craft.
10. Cardboard art
Kids will love this project as it involves art and painting. Frame the painting and hang all over your house.