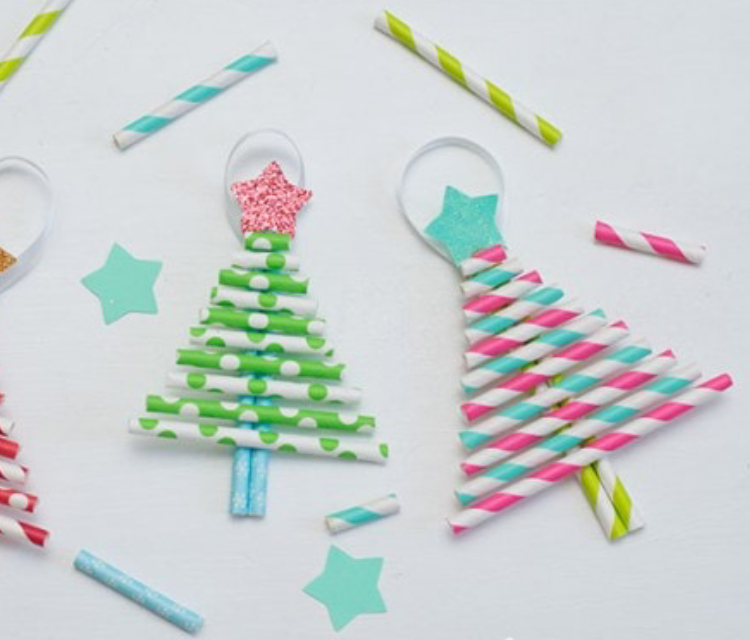 Do you have unused straws in your home? During summer months, we keep buying refreshing drinks and stocking in the house. Are you wondering what to do with the straws that come with the drinks? Well, there is no need to put them in the waste bin. You can recycle the straws in the form of creating lovely crafts. You can also hold drinking straws to make crafts you wish. When you see the final product, you would not even believe that you were able to create such unique and easy crafts with straws.
Interesting and easy crafts to make with straws
1. Unique craft to try- Starburst Ornaments
You will require a bunch of straws to create this beautiful ornament. Additionally, you will also require other things like zip ties and scissors to make numerous multicolored starbursts. Surely, it will impress your guests at first sight.
2. Must to try craft- straw necklace
Are you wondering what to do with your bendy straws? Well, you can set triangle links and make a lovely straw necklace. The necklace will look great for little girls. She can wear them for outdoor parties and when meeting her friends.
3.Straw rockets:
Are you wondering whether there are any crafts with straws for little boys? Well, here is an excellent craft idea. Making rockets with straws is an excellent idea that keeps your boy engaged for hours. Straw rockets are best for throwing and spinning. It is a funny thing to hold and play for kids.
Uncover More About : 2 Simple Ways To Make Button Bracelets
4.Geodesic dome:
Straws are not only for fun crafts or summer coolers. It can also be used for science. Check the full tutorial by Babble Dabble Do explaining how to construct a Geodesic Dome. It involves math and is a little challenging. It is best for older kids where they can try during their summer vacation.
5.Striped frame:
It is easy to get striped straws. You can use them in the best manner and make this photo frame craft. To make a striped frame, you need to combine striped straws of two different colors and create a lovely and impressive frame.
6.Spring vase:
If you have things like baby animals, flowers and other stuff along with straw, you can consider doing this beautiful spring vase. Spring flower vases look lovely and you will immediately start to do when you see one.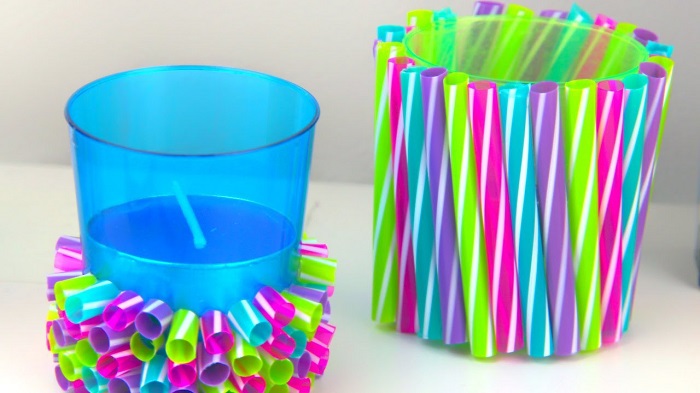 7.Eiffel tower craft:
Cut your straws to the appropriate size and create a beautiful Eiffel Tower. It is an easy activity and can be done even by preschoolers. To make a beautiful collection, you can make various landmarks using straws.
8.Marble maze:
If your kid is feeling very bored, you should suggest them to do this craft. Marble maze is an excellent toy where the kid can create and play. It is best to do with a cereal box. They can construct mazes of any difficulty.
9.Drinking straw butterflies:
It looks so cute and it does not even look like they have been created from the recycled materials. Clothes peg, sliced drinking straws, and pipe cleaners should be combined to make these colorful butterflies. It is perfect for spring.
10.String wrapped beads:
We all know that straws can be used for making necklaces. But do you know how to make beads using straws? You need to check out Mom and Crafters to learn how to make beads with straws. You can make various types of jewelry in different colors.
11.Hawaiian Lei:
We have discussed how to make straw necklaces. The Crafting Chick has shared how to do Hawaiian Lei using straws. It is an excellent motor skill activity. The little ones have to follow the step by step instructions to do this beautiful craft. Moreover, the final product is best to wear any season.
If you have been wondering what to do with your plastic straws all these days, you have got a solution now. They can be reused or recycled by creating numerous interesting and innovative arts and crafts projects. But the only disadvantage you will be facing is you would require a lot of them to do these crafts. But still, drinking crafts are colorful and attractive. It offers a cheerful mood. In simple words, plastic straw arts and crafts are easy, fun and cool.
Do It Yourself Hot air balloon- Steps and Tips