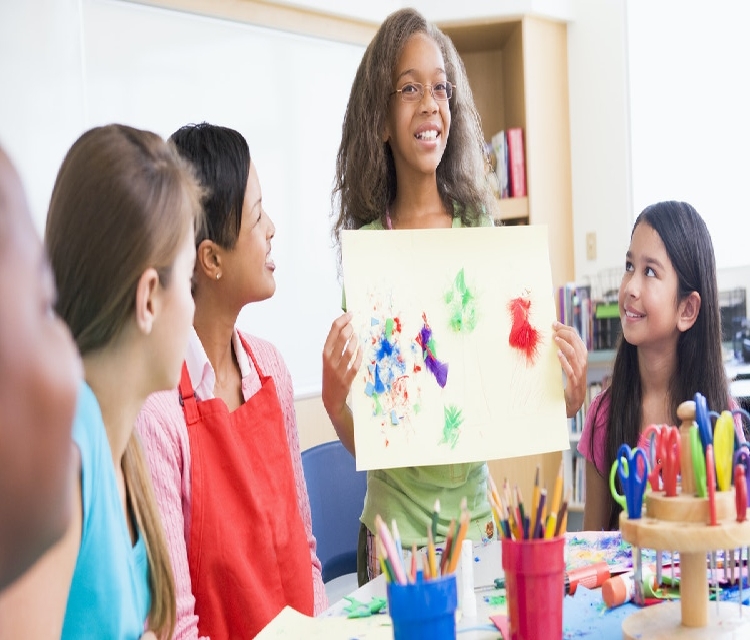 A person who is passionate about the arts may recall formative experiences in which they were inspired by a work of art to complete a creative challenge. When we are exposed to amazing artworks or given the opportunity to create the ones we love, art has a profound impact on our mental and physical health.
One literature review published in Frontiers in Psychology observed a general improvement in respondents' state of mind as a result of aesthetic experiences. It is beneficial for children to be able to express themselves artistically so that they are able to relax, improve their memory, and feel connected to others. Instructors can earn a career by sharing such memories with students in a variety of settings, including as museums, galleries, and gatherings held by non-profit and community groups.
Art & Influence in the Society:
Artwork has a significant influence on people's lives on a bigger scale. Investing in the arts has the potential to benefit whole societies. The Department of Public Administration at the University of Illinois at Chicago examined data from the National Survey to link participation as a member of the audience or creator to higher levels of civic interaction and social tolerance. According to this study, learning to paint, draw, sing, or just admire the arts of others may help us become not just happier overall, but also better people.
Art's Impact On Children's Education:
Exposing children to the realm of artistic expression is never too early. According to a literature review issued by the National Endowment for the Arts, a number of research demonstrate the relevance of including creative activity into early childhood education. Young students may benefit from creative exercises that help them enhance their social connections and emotional management.
Life Skills Through Arts:
Through the arts, students are taught to problem-solving tools that help them experience the world in new ways and provide them access to new ways of knowing. As they understand how art may communicate their own opinions, children may get interested in creating increasingly realistic depictions and mastering new techniques.
By high school, young artists have formed a distinct point of view as well as a sense of community with other creative individuals, allowing them to think critically about their own work as well as the work of others.
The National Core Arts Standards provide a framework for students to develop their creative abilities. This method divides the developmental stages from Pre-KG through high school into the following criteria.
Students build creative habits at each stage of their learning as they learn to:
Produce and conceptualize artistic work and ideas.
Ideas and initiatives should be organized and expanded upon.
Fine-tune and complete your artistic masterpiece.

 

Choose, assess, and interpret creative material for a presentation.
Create a presentation that expresses importance.
Perceive and assess artistic works
Interpret the words' aim and meaning.
To evaluate your job, use criteria.
To make art, you must synthesize and link facts and personal experiences.
To acquire a deeper understanding, relate creative thoughts to social, historical, and cultural contexts.
Art has a huge influence on the classroom, benefiting students in a number of ways. Educators should realize this potential by planning to incorporate creative practice as a major component of the curriculum and proving to lawmakers how these programs may deliver revolutionary results.